59S UVC LED Toy & Baby Clothes Sterilizing Bag P18M
Regular price
₱5,799.75
Sale
We currently have 1 in stock.
APPLICATION: Sterilization of any product from toys, gadgets, and other baby items. 
MODEL: P18M
INPUT: 5.0V===2A
UVC LED BEADS: 12 pcs.
DIMENSION: 12.99 x 10.24 x 7.87 inches
NET WEIGHT: 0.708 kg
WAVELENGTH: 260-280nm
POWER SUPPLY INTERFACE: Micro USB
UVC LED LIFESPAN: 10,000 hours
WARRANTY: Any product/factory defect is replaceable within one (1) year of purchase. Kindly refer to details below: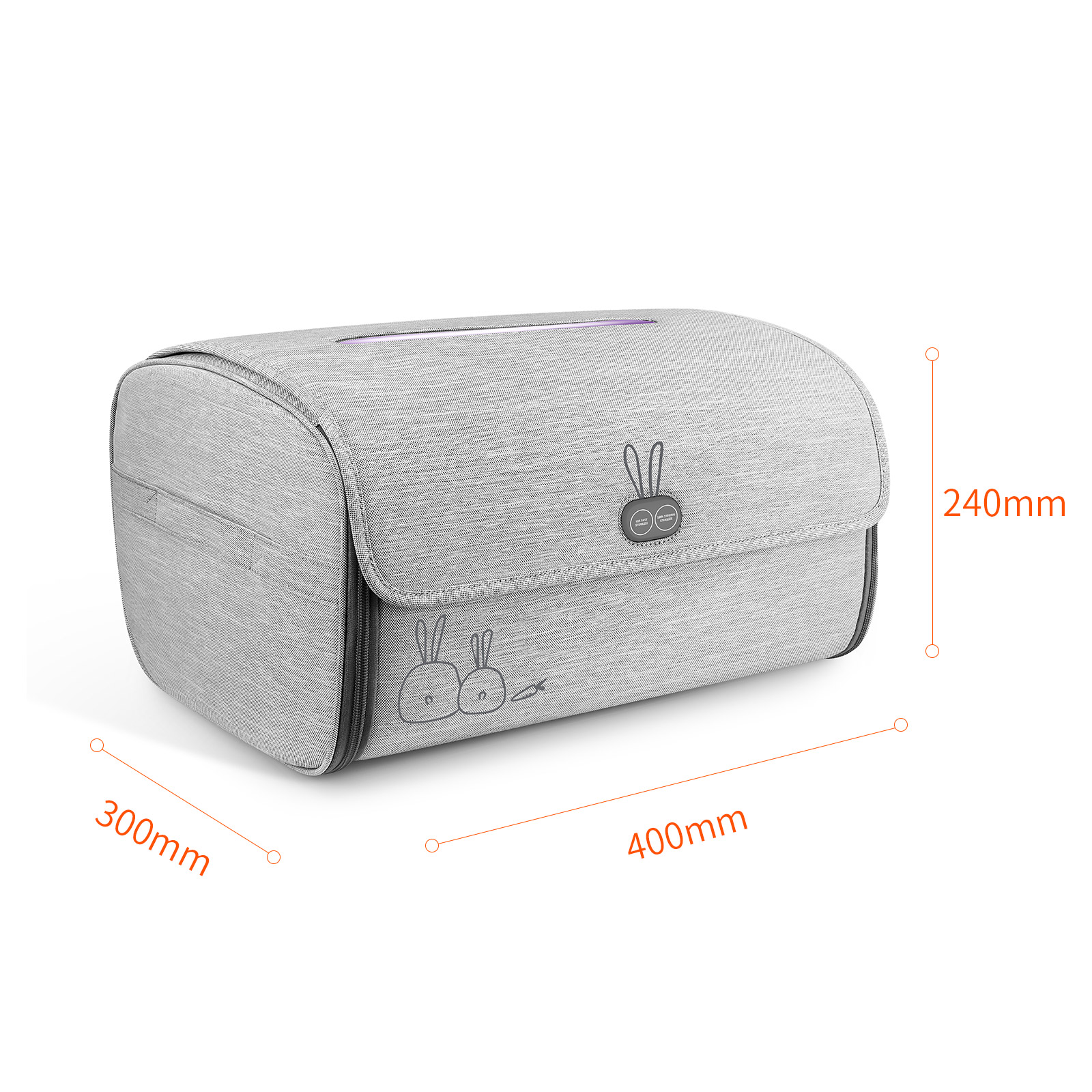 We attempt to display product images as accurately as possible. However, due to lighting and different devices you might be using, the color in the image may vary slightly for the actual color of the product. If you have any questions about any of our products please feel free to contact us.