Combi BL Tableware Step 2
Regular price
₱0.00
₱2,499.75
Sale
We currently have 8 in stock.
Combi (Baby Label) Baby Tableware Step 2 Set!
Baby Label series emphasizes on "Shape" and "Color", provides the greatest support and learning tools to your baby at meal time.
Spoon - Specially designed curved handle fits the baby's hand for easy gripping.
Feeding Bowl - Easy-to-grip handle and colorful design encourage the baby to learn how to grab and hold.
Side Plate - Just-fit depth for easy scooping of food without spilling.
Microwave friendly. PP Material (PC Free). BPA free.
Ages 12 months and up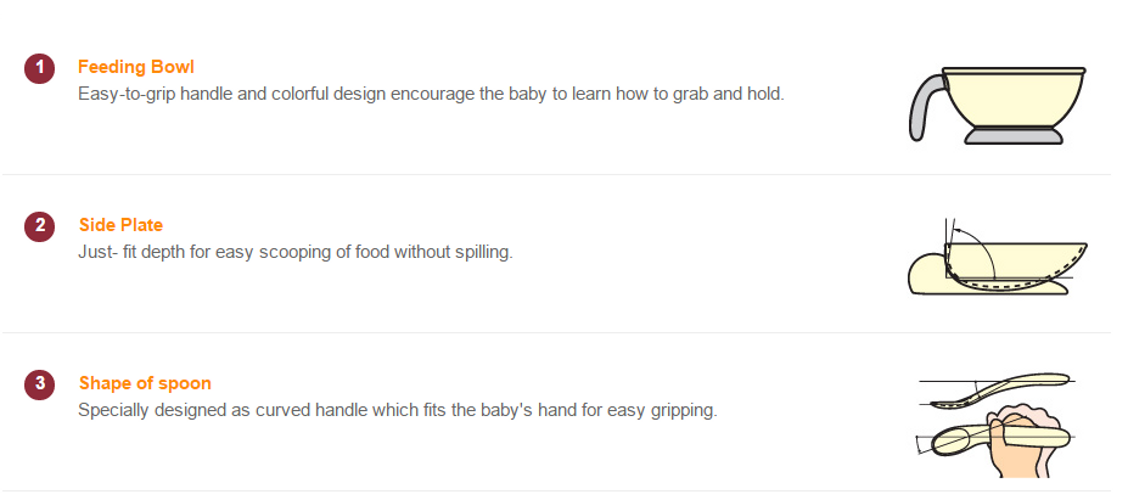 We attempt to display product images as accurately as possible. However, due to lighting and different devices you might be using, the color in the image may vary slightly for the actual color of the product. If you have any questions about any of our products please feel free to contact us.