RaZBerry Teether
Regular price
₱375.00
Sale
We currently have 1 in stock.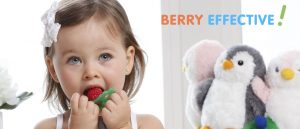 The Berry Best
The RaZberry Teether is a soft silicone teether constructed of one single piece, who's multiple textures are specially designed to soothe your baby's sore gums! Its loop shaped handle is perfect for little ones to grab onto, while its pacifier shape allows for it to also be used as a hands-free teether. It can even be frozen for extra soothing; The silicone will remain cold, but not harden. This nature inspired best-seller will also help introduce your little ones to healthy fruits at a young age.
Why You will Love it:
100% Medical Grade
SiliconSafe and Durable
3+ Months
BPA Free
Gently massages and cools baby's tender gums
Berry Bumps soothe Baby's Sore Gums
First hands free 100% silicone teether
Multi – Texture that soothes while they play for a happy teething baby
Can be frozen for extra soothing
Inspired by nature, the ultimate teether in a surprising way
Conforms to US Consumer & Product Safety Commission requirements
Conforms to EU standard EN1400
Great Baby Shower Gift
We attempt to display product images as accurately as possible. However, due to lighting and different devices you might be using, the color in the image may vary slightly for the actual color of the product. If you have any questions about any of our products please feel free to contact us.