Combi BL Compact Cooking Set
Regular price
₱599.75
Sale
We currently have 3 in stock.
Cooking set includes a grinding plate, feeding spoon (for mashing food), cover and small plate

Feeding spoon (for mashing food) with flat-bottomed head that makes mashing foods easy

The spikes on the grinding plate also facilitate mashing

The cooking set is compact for the storage

Applicable age: 5 months + (Swallowing stage – Mumbling stage)

BPA free

Microwave safe

Dishwasher safe

Steam sterilizer safe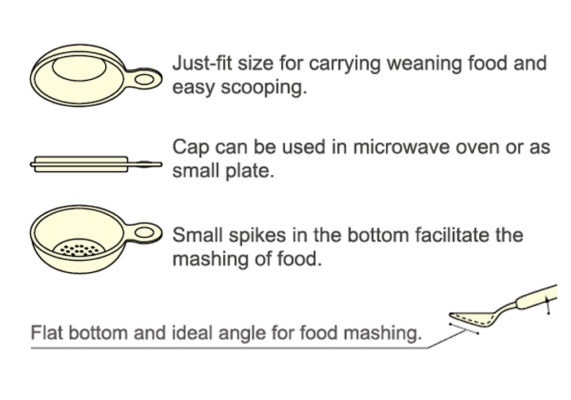 We attempt to display product images as accurately as possible. However, due to lighting and different devices you might be using, the color in the image may vary slightly for the actual color of the product. If you have any questions about any of our products please feel free to contact us.