Rockit Portable Baby Rocker
Regular price
₱2,500.00
Sale
We currently have 7 in stock.
The Rockit is an award winning baby sleep aid. It fits on any  stroller, buggy, or pram and provides a gentle rocking motion which helps keep your baby asleep or soothe them to sleep.
Does your baby wake up every time you stop the stroller? If so, The Rockit is for you! For those moments at the supermarket checkout, the cafe or restaurant where you need an extra hand to keep the stroller moving. Or when you return home and need 20 minutes to unload the shopping and have a cup of tea!
Simply press the button on top of The Rockit and a gentle, calming rocking motion is generated to keep your baby asleep or to help them drift back to sleep.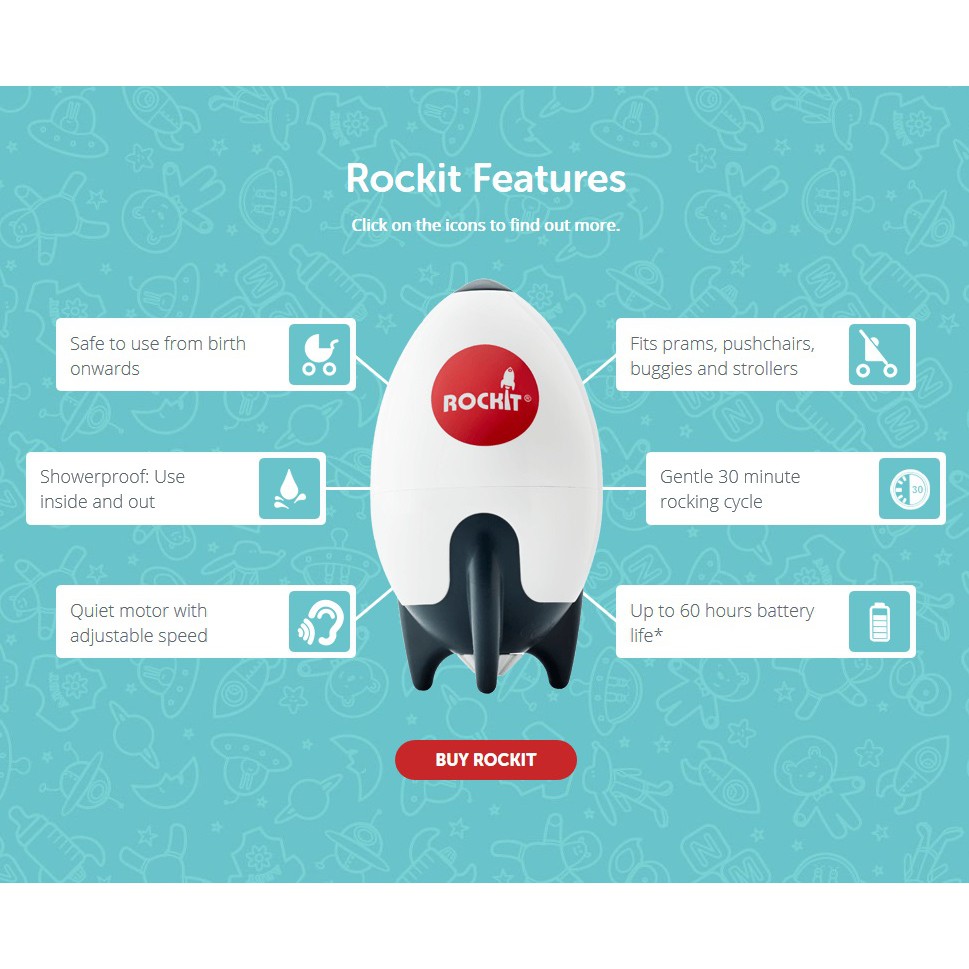 We attempt to display product images as accurately as possible. However, due to lighting and different devices you might be using, the color in the image may vary slightly for the actual color of the product. If you have any questions about any of our products please feel free to contact us.